Are you in need of a quick loan in Nigeria? Opay, a mobile money and financial services platform, provides access to fast and convenient loans from reliable lenders. In this guide, we will walk you through the process of borrowing money from Opay, including eligibility requirements, application steps, interest rates, and loan repayment options. Let's get started!
What is Opay?
Opay is a mobile money, online banking, and financial services platform in Nigeria. It offers a range of services, including borrowing money, saving, fund transfers, bill payments, airtime purchases, and daily cashback rewards.
How Opay Loan Works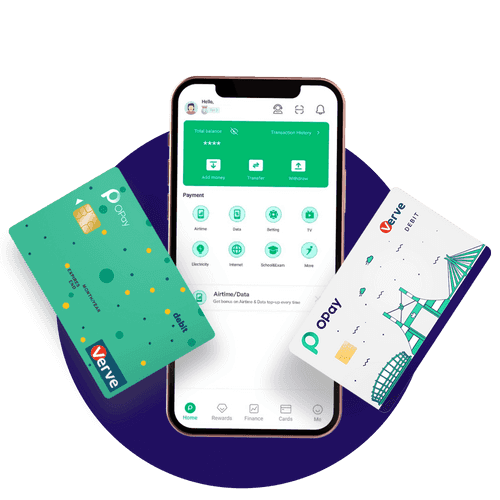 Opay collaborates with loan companies, such as Easemoni and Okash, to provide collateral-free instant loans to its users. Although Opay no longer works with these companies, it still offers loan services to its customers.
Eligibility for Opay Loan
Requirements for Borrowers
To be eligible for an Opay loan, you must:
Be a Nigerian citizen.
Have a registered Opay account.
Possess a valid Bank Verification Number (BVN).
Hold a valid means of identification (optional).
How to Borrow Money from Opay Step By Step Guide
To borrow money from Opay, follow these steps:
Download and install the Opay app on your mobile device.
Log in to your Opay account.
Tap on the "Finance" tab at the bottom of the homepage.
Select the "Loan" option.
Choose between Okash and Easemoni and download the preferred loan app.
Complete the loan application form, providing accurate personal information.
Enter the desired loan amount.
Review the application details and click "Submit."
Wait for the loan application review, approval, or rejection notification.
If approved, the loan amount will be disbursed to your designated bank account.
Opay Loan Interest Rates
Determining Factors and Rates
Opay loan interest rates are determined by the loan service provider. Easemoni offers rates ranging from 5% to 20%, while Okash offers rates ranging from 3% to 30%. Your credit score may also impact the interest rate offered to you.
Opay Loan Repayment Options
Opay provides various repayment options:
Repay using your Opay balance through the app.
Repay through the loan apps (Easemoni or Okash) via Opay by transferring the loan amount to the provided account number.
Set up Automated Direct Debit (ADD) using your bank account details for automatic loan repayments.
Benefits and Risks of Opay Loans
Benefits
Fast loan disbursement.
Flexible repayment options.
No collateral is required.
Competitive interest rates.
Risks
Defaulting on loan repayment can negatively impact your credit score.
Borrowing beyond your capacity may lead to financial instability.
Tips for responsibly borrowing from Opay debt management
Responsible Borrowing Practices
Borrow only what you need.
Create a repayment plan and stick to it.
Budget wisely to accommodate loan repayments.
Maintain a good credit score for future credit accessibility.
Frequently Asked Questions (FAQs)
Is OPay only for Nigeria?
OPay has full operation in Nigeria.
Can OPay send money internationally?
With the recent partnership between OPay and WorldRemit, OPay can send money internationally to about 50 countries in the world.
How can I borrow money from Opay?
To borrow money from Opay, you need to download the Opay app, create an account, and apply for a loan through the Opay Credit service, including Okash and Easemoni.
Does Opay give loans?
Yes, Opay offers loans through its partnership with loan platforms such as Okash and Easemoni.
How to borrow money on Opay on iPhone?
To borrow money on Opay using an iPhone, download the Opay app from the App Store, create an account, and apply for a loan through Easemoni or Okash.
How to borrow money from Opay without BVN?
To borrow a loan from Opay without a BVN, create a Basic (Tier 1) Opay account and apply for a loan through the Opay app using Easemoni or Okash. Keep in mind that your loan amount may be limited until you link your BVN.
What is the USSD code to borrow money from Opay?
The USSD code to borrow money from Opay is *955#.
How do I borrow money from Opay on Android?
To borrow money from Opay on an Android device, download the Opay app from the Google Play Store, create an account, and apply for a loan through Easemoni or Okash.
How much can I borrow on Opay?
The loan amount you can borrow on Opay depends on the loan company you choose, your credit score, and other factors. However, you can borrow up to N1,000,000 if you meet all the requirements.
Conclusion
Borrowing money from Opay provides a convenient and efficient way to access funds quickly. By following the step-by-step guide in this comprehensive overview, you can easily apply for a loan on Opay and manage your debt responsibly. Remember to borrow only what you need, plan for repayment, and maintain a good credit score. With responsible borrowing practices, Opay loans can help you achieve your financial goals.